This is a sponsored post written by me on behalf of
Nutrimom
. All opinions are 100% mine.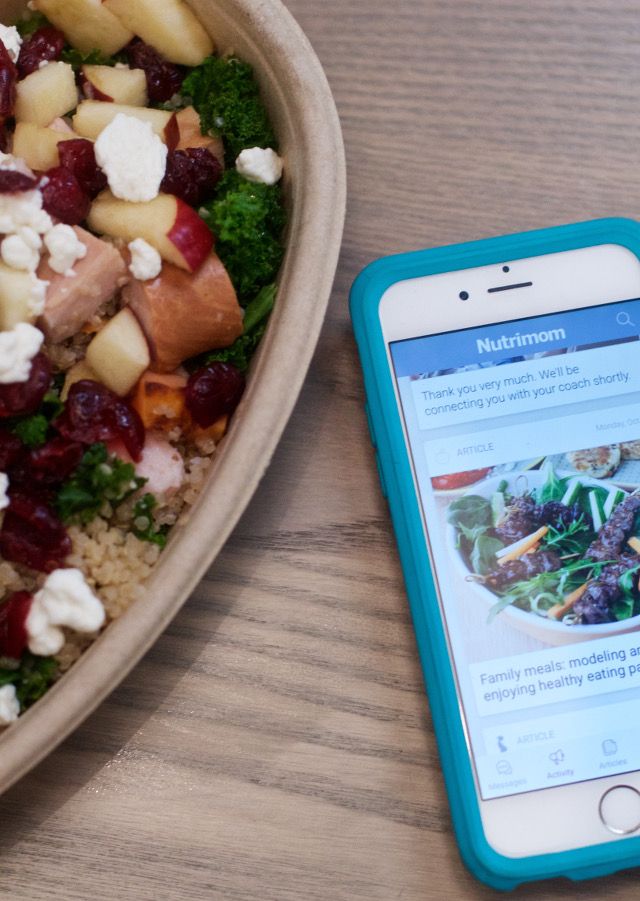 I've been using the new
Nutrition
app for the last few weeks, and while it's way more than just
personal coaching
, as
my appointed coach, Andi, is really more like a wellness and lifestyle coach
to me (see my first introductory post
here
)! We hopped on a call soon after she was assigned to me, and in talking with her, we were able to prioritize some of the things I could concentrate on right now. The last thing I need on my plate is something more to follow and try to do right, creating even more stress – so it was good to chunk things up in a bite sized portions that I can better handle.
For me,
sleep
is a big issue (I
read
that half of United States adults are sleep deprived – so I know I'm not alone in this). I have too much going on, yet I keep saying yes to new projects, and I prioritize sleep last to finish it all (sound familiar). So, this is the first thing I'm trying to get a better handle on – because it can be a trickle down effect from there. If I'm feeling more rested, I'll have more patience, maybe I'll stress less, and hopefully I'll make better food choices.
But this is going to be tough for me – something I'm going to actively work on long-term (and it will take some time and require me to say no more often!). In the meantime, even amongst my crazy travel schedule for work, I can keep in touch with helpful articles, goals that Andi sets for me and even Andi herself to manage my shorter-term goals, which include drinking more water and eating more plant-based foods (hello veggies!).


One of my favorite healthier meals to make (and even buy out at trending healthy cafes and juice-like shops) is a seasonal quinoa bowl! This one is filled with tons of awesome fall veggies and fruit, and stuffed full of protein, which makes it so filling. You can totally make this at home (in large batches so you can easily grab some for lunches) + easy to switch up the mix-ins so you don't get board.
Make it yourself:
Quinoa (cook based on the directions on the box, easy to find in any grocery store - near rice and pastas)
Apple, sliced in chunks
Sweet potato, cooked and cut into chunks
Cran-raisins
Goat or Feta Cheese
Kale
Optional: Turkey (or other meat)


This meal is my go-to right now for lunch or dinner, along with a big glass of water (trying to fit those all in). I'm also a big fan of kale-stuffed protein smoothies for breakfast (or sometimes dinner). So, while I'm stuffing my face with more of these types of food - I'm also reading up on
managing stress
.
Stay tuned on that one! :)