I've been a braiding fool lately. It lets me skip blow drying and curling iron work. I spent the majority of my beach vacation last week with my hair like this. French braided down the side of my hair, across the back and into a bun.
The 360-view: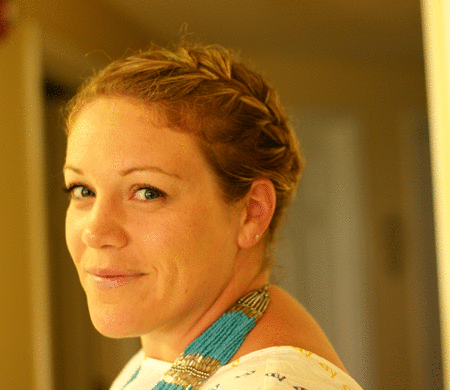 How have you been wearing your hair this summer?
P.S. Are you coming to the exclusive Madewell shopping & Fall preview event? More info
here
!
Follow Me on Twitter ~ Like Me on Facebook ~ Add to Google Reader ~ Visit Chasing Babies